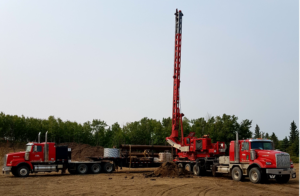 Since drilling their first water well in 1980, AMA drilling has significantly expanded their service base to include a number of additional drilling services. This includes drilling wells for testing, monitoring and extraction purposes at industrial, municipal and environmentally compromised sites.
We drill wells for:
Rural domestic wells
Agriculture
Large volume requirements
Construction
Foundation pilings
Irrigation
Using specialized drilling equipment allows us to complete commercial water wells, exploration wells, waste monitoring wells, pre-drilled pilings and large diameter holes.